testimonials
Meet our happy students & parents.
Fantastic teaching Masha Allah Imam Samy teaches my two sons Qur'an tajweed and memorisation. He is punctual. I was worried about connection problems as we live in England, but so far this has been very good. The kids are making great progress Masha Allah and even more importantly for me they enjoy their lessons.
Excellent Quran tutoring service provided.Imam Sami is one of the best tutor who helped my son learn a lot with tajweed and proper pronunciation.. Allhamdullilah..Will recommend 100%
Alhmadulilah the teachers in the institute are very helpfu and knowledgeble. My Experience with Ustad Samy was very good. I learnt a lot from him about the tajweed. Alhmadulilah the teachers in the institure are very well versed in tajweed and very knowledgeble.
I am very happy with my progress due to an amazing teacher from top Quran classes. The prophet saw has said in a Hadith the best amongs you is who learns the Quran and teaches it . May allah swa reward all of the Quran teachers
Alhamdulillah very good teaching method and amazing teachers.
Happy with my son's progress
Great course and support from tutor when needed My children found there Quran course online very informative. Imam Samy gave clear understanding of what needed to be done. They found it difficult at times and with many thanks to Imam Samy, they managed to get through and learn a lot.
Online Quran class Sheikh Samy taught me tajweed rules. He revised with me until I learnt it. He was very co-operative and understanding of my lack in Arabic knowledge and covered all my deficits Alhamdulillah. I was very happy to train with this institute.
ماشاء تبارك الرحمن ه… ماشاء تبارك الرحمن المدرسين في قمه الذوق والاحترام ،ام التدريس مع بنتي في قمه الممتاز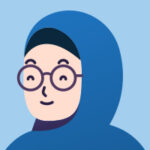 Before knowing Teacher Abdullah Ezzat from 'The Quran Classes", studying Quran in vacations and travel had become difficult. But Alhamdulillah , my teacher's patience and dedication in teaching has had a helping hand. MashaAllah very responsible teacher and very flexible in conducting classes irrespective of travels or vacation, accommodating class has never been a problem with him.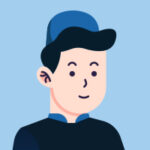 It's affordable in comfort of your home ,so great investment. Teachers who teaches Arabic and quran tajweed. The classes well structured and teaching method explained beautifully, highly recommend.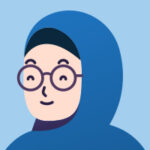 My teacher has been inspirational to my journey of memorizing the book of Allah, and learning the ten Qiraat. Words cannot express my experience with her, as my Amazing and motivational Qur'an teacher. Insha-Allah (God' willing), he will be my Qur'an teacher for the rest of my life.