Online Quran teachers at Top Quran Classes Institute are qualified and carefully selected. They understand their critical role in conveying the words of Allah (SWT) to Quran students.
Online Quran Teachers for Kids and Adults
If you are searching for the top online Quran teachers on your own or your kids, then, you are at the right location.

We have Quran instructors for kids, grownups who want to learn Quran Online. All the instructors are trained and graduate from prestigious and well-known Islamic Universities of the Muslim world.

Top Quran Classes understands that the teacher plays a very crucial function in the student's character and academics. That's why we work with really professional, certified, and experienced teachers for Quran and Arabic Teaching. Our Online Quran instructors are extremely committed to Quran teaching with a mission to spread the understanding of the Quran in the entire world. They are experts in Quran recitation, Tajweed, Memorization, Arabic Language, and Islamic Studies.
Online Egyptian Quran Teachers
Top Quran Classes has very professional native-Arab Quran instructors for Online Quran Courses. Now you and your kids can learn Quran with Tajweed with native Arab teachers from Egypt, Saudi Arabia, and Jordan.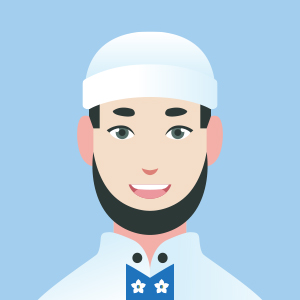 Mohamed Ebrahim Yassin
Sheikh Mohamed is a native Arab Quran and Arabic teacher from Egypt. He teaches Quran, tajweed, Islamic studies and Arabic language online.
He also has bachelor degree from the Faculty of Languages and Translation, where he enhanced his English fluency. And he joined the course of 'How to teach online' from Coursera.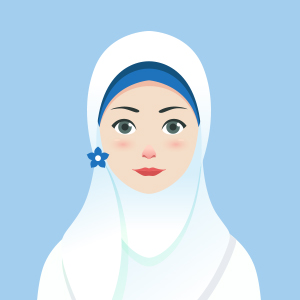 Hanan Taha
 (A Hafiza holding many Ijazahs with high sanad in different narrations)
Masha'Allah…By the age of 10, l've memorized the Holy Qur'an الحمد لله. And then have an Ijazah and hold a high Sanad with various narrations ( have an Ijazah in Hafs a'n a'sem from shatibyyah and also have an Ijazah in warsh a'n nafe' from shatibyyah andالحمد لله  have an Ijazah in qalon a'n nafe3 from shatibyyah as well and most  of my ijazahs are from the azhari institute of Qira'at certified by  the esteemed Alazhar Alsharif and also has Ijazahs from Al_Masjd Alnnabawy Al_Sharif.
I hold ijazahs in certain matn(texts) of tajweed and Qira'at as I have an Ijazah in Aljazriyyah. Also have an Ijazah in Tuhfat_ ul_Atfal. In addition to an Ijazah in alsalsabeel alshafy.
My Methodology of teaching is relying on students' needs and goals using interactive PowerPoint and also using a wide range of learning materials like photos, videos, games and funny apps to develop the different skills like speaking, listening, reading and writing as well.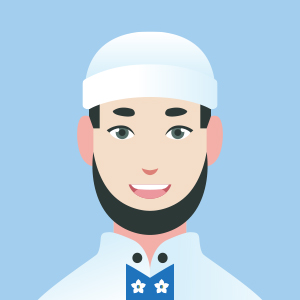 Ahmed Samir Hashem
Qualifications:
Faculty of Arts, Arabic department, Ain Shams University 2009
General Diploma, Faculty of Education, Al – Azhar University
Diploma in  preparation of Arabic language teacher for non – native speakers, Faculty of Graduated Studies in Education, Cairo University 2019 
Courses:
Ijazah in Recitation of Quran as narrated by Hafs from Asim
Course in Language correction , Faculty of Dar Al Uloom, Cairo University
Course in Preparation of an Arabic teacher for non-native speakers in the same Faculty
Forensic Science course in English at Al – Azhar Mosque
 Course in the application of golden keys in Tajweed accredited  by Masrawi Mosque
The Quran teacher must be highly honorable and respectable. For this reason, we choose only trustworthy and qualified teachers with profound knowledge of the Quran, Tajweed, and its rules.
How we choose the best Quran tutors
Top Quran Classes does not compromise on the standards and quality of its services. So, we have the following basic criteria for Quran teachers' selection:
Quran Teacher Must be Hafiz, Qari, Alim qualified from a prestigious institute.
Our tutors are university graduates.
Quran tutor who have enough professional experience and skills.
Top Quran Classes also trains them as per Quran teaching pedagogies and parameters.
Quran teacher must have previous experience of Quran teaching.
The online Quran tutor should be nature and friendly.
Online Female Quran Tutors
Having online female Quran tutors is essential for Muslim sisters to learn and understand Quran at home. At Top Quran Classes, sisters and daughters can find the best female Quran teachers online easily. We ensure security and privacy for our sisters.
We are keen on choosing the best skilled and qualified female Quran teachers according to the following criteria:
Good enough English-speaking skills
Quran reading and teaching certification (Ijazah)
Teaching skills and experience.
Graduated from reputed universities.
Polite, cooperative, and principled.
Qualities of Our Online Quran Teachers
1. Command Over the Subject
Command over the topic is the most importantly quality of our Online Quran Teachers. All our instructors have excellent knowledge and abilities of the topic they teach. Top Quran Classes don't jeopardize upon the knowledge of the subject of any instructor. Our Quran Teachers are Hafiz-e-Quran, professionals in Tajweed and recitation with good recitation abilities. Our Arabic instructors are fully geared up with Arabic language research studies and abilities. They are outstanding in Arabic Grammar, classical and modern-day Arabic speaking, reading, and writing abilities.
2. Excellent Tajweed and Recitation Skills
All Quran and Arabic Online Tutors at Top Quran Classes.com have exceptional Tajweed and recitation abilities. Best Tajweed and recitations abilities are the really basic conditions for our instructors. Teaching Quran with right pronunciations and accent is essential for all but especially for novices. It would be more difficult to change and correct it later if they find out to read Quran but not according to Tajweed guidelines. It may take two times more time than the initial knowing.
3. Trained and Expert in Teaching
We likewise perform teachers' training programs from time to time to train our teachers and Update them about the brand-new mentor approaches and different ways of Online mentors of Quran and Arabic Languages. Our Online Quran Tutors adopt reliable methods of teaching to make sure that each trainee can gain maximum from the teacher during the class.
4. Respectful and Patient
In the Holy Quran, Allah (SWT) emphasized on persistence in all scenarios. Top Quran Classes understands the value of patience for an Online teacher and strongly encourages all its instructors to be incredibly patient with all learners. We think that the finest Online Quran tutor is one who is extremely polite and patient with all his trainees, specifically with kids.
5. Punctual
Time management and punctuality is the key to success in today's busy life. Everybody has numerous things to do in a single day. At Top Quran Classes,  our company believes that instructor's punctuality is above all. We ensure that every instructor is available at the fixed time for Online Quran and Tajweed classes. You do not need to wait for your instructor. We likewise anticipate all our students to come on time for online classes to get maximum advantage of your classes.
6. Excellent Communications Skills
Due to the fact that it is very crucial for online teaching, Top Quran Classes work with only those Teachers who have outstanding interactions skill. We frequently work to enhance it more and more. That's why all Online Quran Teachers have outstanding communications skill.